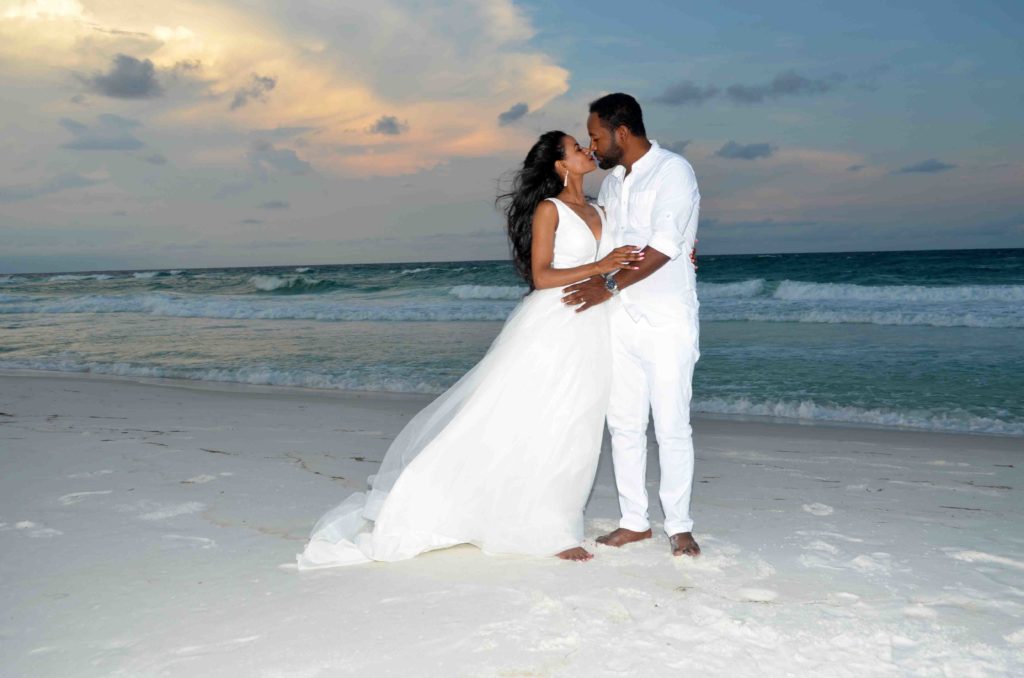 Planning a NW Florida beach wedding? Check out our tips from local wedding pros.
Planning a perfect Florida beach wedding isn't hard when you have tips from the pros to help guide you. We're sharing some of our favorite wedding tips from local wedding pros in Panama City Beach, Destin, Fort Walton Beach, and Miramar Beach, to help make your Florida wedding one to remember for all the right reasons.
Get Expert Help from a Local Wedding Planner
Planning a wedding is hard enough when you live right in town. When you're planning a destination wedding, the stress is compounded by the distance and the inability to be right on site. A wedding planner knows all the ins and outs of making sure your beach wedding goes smoothly.
They can help you choose the perfect venue, find your band, stay on top of your florist and even make sure your cake gets to the venue on time. Working with a local wedding and event planner is one sure way to make sure you don't show up at the beach only to find out you don't have the necessary permits for your wedding party!
Avoid Busy Holidays
Northwest Florida, from Panama City Beach to Destin and Ft Walton Beach, is a popular destination for families and events during the summer, and things can get pretty crowded. One of the best ways to ensure a stress-free, private wedding is to avoid the busiest weekends, like Memorial Day, Fourth of July, or Labor Day.
If you plan your wedding during the off-season, you may even score some great bargains in venues and lodgings, which often discount their rates outside the tourist season. Check dates just before and just after the season and you'll enjoy the all the benefits of our beautiful weather without the crowds.
Consider the Mood of Your Wedding When Booking a Venue
One of the reasons NW FLA is such a popular wedding locale is the wide variety of wedding venues available for your big day. From the casual charm of a "backyard" wedding in one of the homes available through a local rental agent, to the pure luxury of a resort wedding at the Sandestin Golf and Beach Resort, there are venues that will appeal to whatever mood you want to set on your day of days.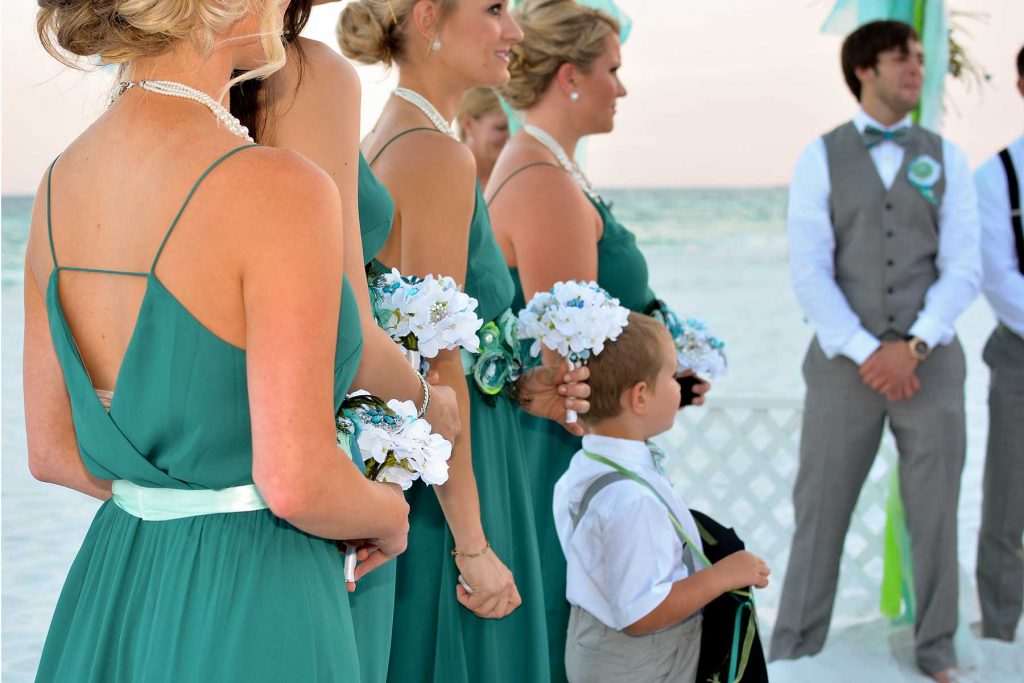 You can charter a floating gazebo and exchange your vows in the middle of the harbor, or book a sunset cruise wedding. Whether you dream of a barefoot wedding on the beach at sunrise or a full resort experience at the Emerald Grande, you'll find the perfect venue to match your imagination.
Capture Every Moment with Professional Photographs
One trend in wedding photography is DIY–hand out cameras to your guests and let them point and shoot. While that can be a lot of fun, you're bound to miss out on some truly special shots– the kind that make memories.
Our professional wedding photographers work with all the most popular FL wedding venues. So we not only know how to pose wedding photos, we know where and when you'll get the most memorable shots to add to your wedding album.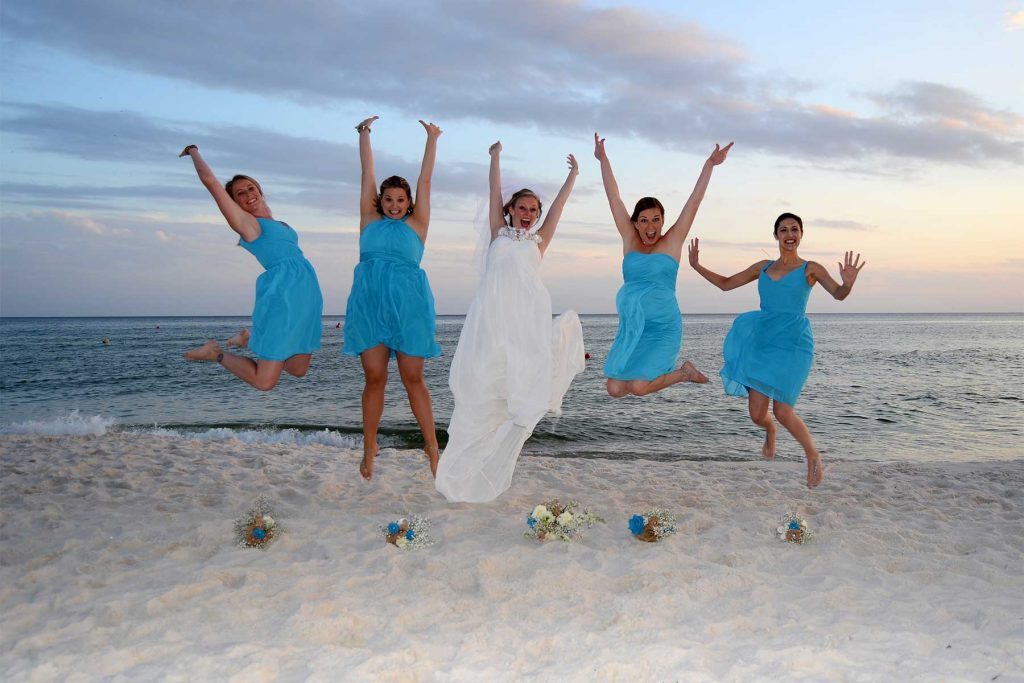 Pro beach wedding photo tip: Book two photographers: one to get all the formal shots of the bride, groom, and wedding party, and one to document the unscripted fun and beauty of a beach wedding.