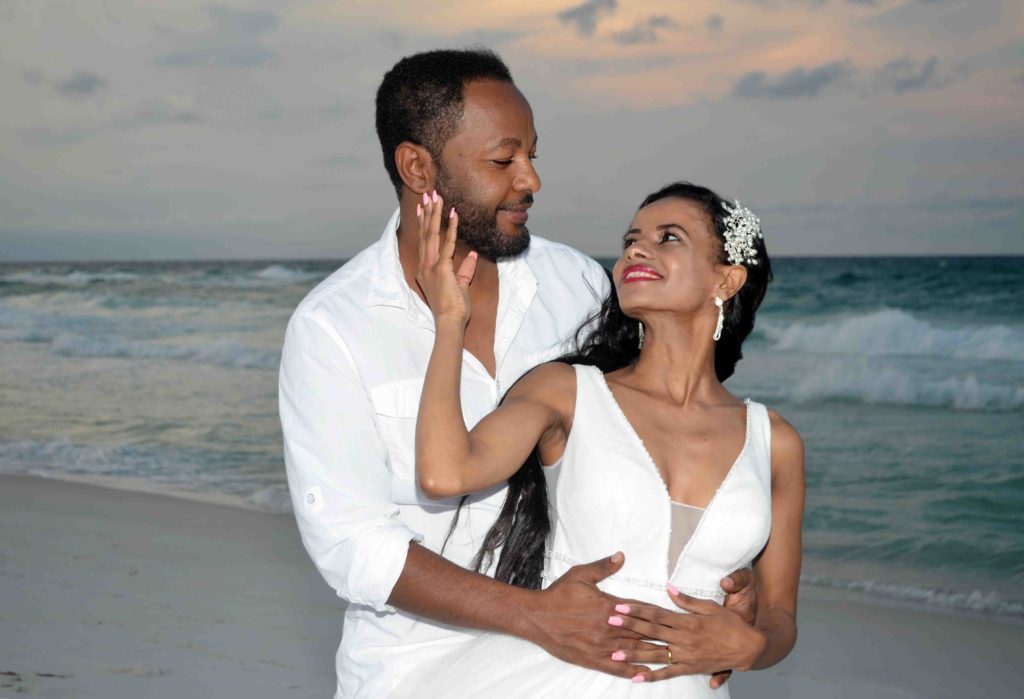 Who hasn't dreamed of getting married on the beach? If you're lucky enough to live near Panama City, Panama City Beach, Destin, Ft Walton Beach, or Miramar Beach – or are heading down here for your wedding – you know what to expect: gorgeous ocean backdrops, sea breezes gently wafting your hair and gown, the warmth of the sun infusing every image with light. Our NW Florida photographers are experts at capturing beach wedding memories. These tips can ensure that your wedding beach photos are as delightful and magical as your day.
Go Easy on the Makeup
Hot sun and sand spell disaster for heavy makeup, so keep it as light as possible – as light as you can get away with. Remember that today's HD cameras will pick up every little nuance of your face, so you don't need overly dramatic makeup to emphasize your features. In fact, typical drama makeup tricks, like heavy mascara and thick lashes, can cast shadows and make it difficult for the photographer to capture that sparkle of love in your beautiful eyes.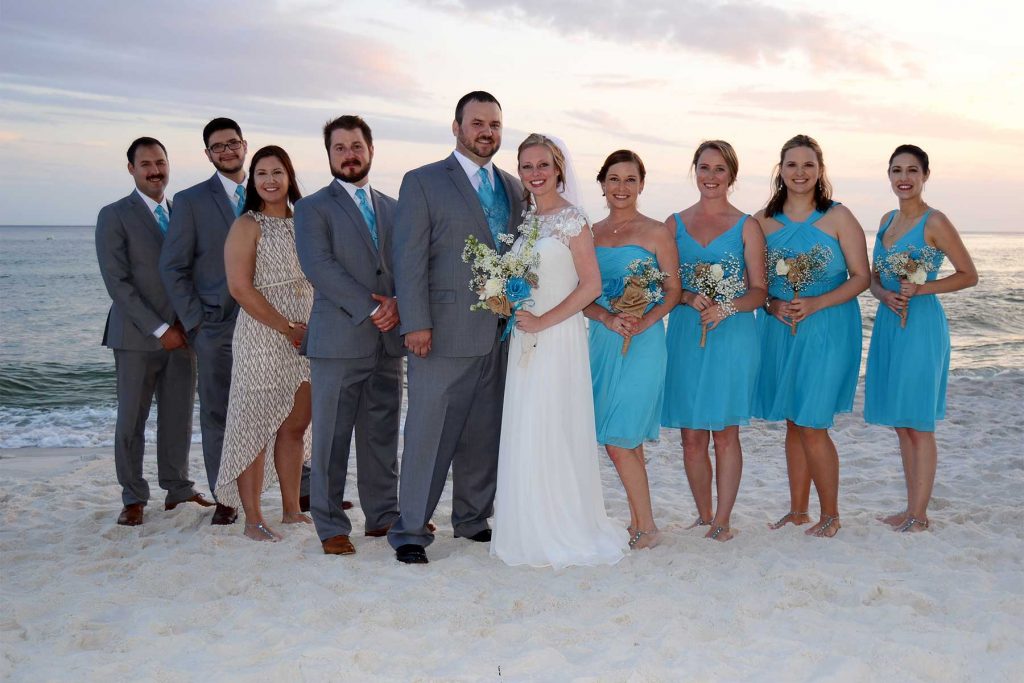 Wear Sunscreen – And Refresh It Frequently
Grab an SPF moisturizer, foundation and lip gloss – and don't be shy about refreshing it after the ceremony and during the reception, especially after any energetic dancing. You don't want to be a sunburned bride, after all! While you're at it, make sure that there's somewhere for you to get out of the sun – canopies and cabanas will be a blessing for your entire wedding party and your guests.
Stay Hydrated
Keep a water bottle handy and sip from it often. Fainting spells and headache strain are not good looks in wedding photographs, so keep yourself well hydrated throughout the day.
Hang Around for the Sunset
Some of the most memorable beach wedding photographs make excellent use of late afternoon and setting sun. Plan your travel to give you plenty of time to party with your guests on the beach – and sneak away with the photographer to get those romantically dramatic beach wedding photos.
View our sunset beach wedding photo gallery for more sample photos.
Forget the Photographer
Chances are that your favorite photographs will be candids – those shots the photographer gets when you don't know the camera is aimed in your direction. In fact, one favorite beach wedding tip is to book a second photographer strictly for candid shots. Our professional beach photographers do beautiful portrait work and posed beach photographs – but they really shine at capturing unposed and unexpected moments when your personality and your love shine through.
Book with a Photographer that Knows Your Venue
Every Panama City, Panama City Beach, Destin, Ft Walton Beach, and Miramar Beach wedding or event venue has a few spots that offer stunning views and backdrops for wedding photos. No one knows those spots better than a beach photographer who regularly does beach photo shoots. Our beach photographers know from experience exactly when and where to get the perfect wedding shots.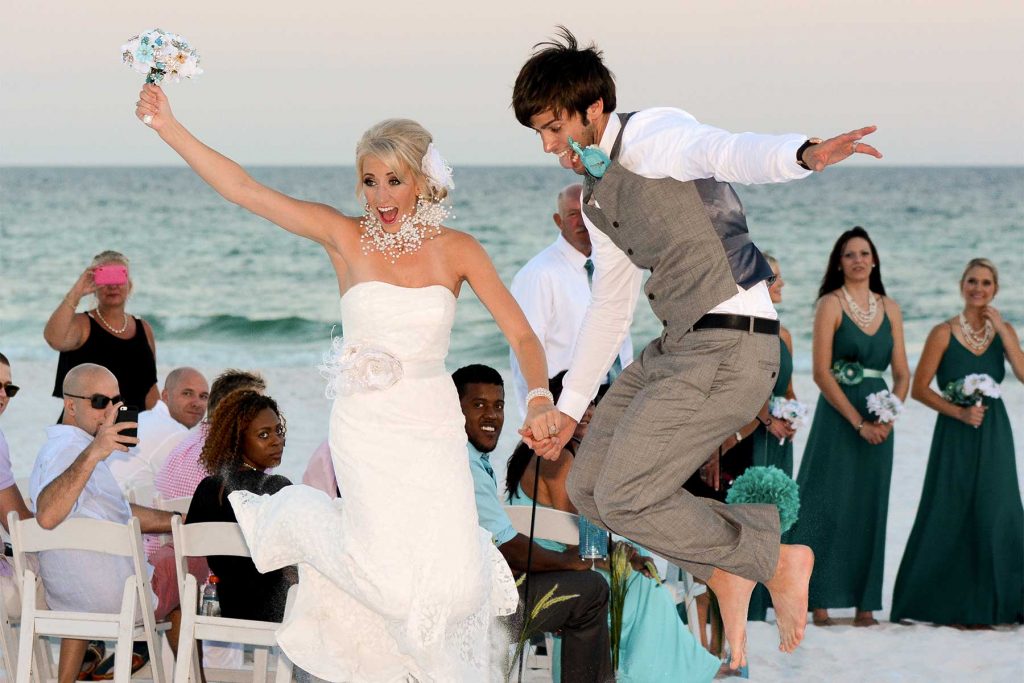 Have Fun!
Florida beach weddings are inherently playful and fun, so kick back and let loose with your wedding photos. Our wedding photographers have lots of ideas for fun wedding photos, but don't be afraid to throw out your own ideas for wedding party group photos on the beach. They're almost always happy to accommodate your ideas and help you make wedding memories to treasure forever.
View our sunset beach wedding photo gallery or contact us for information on our wedding photographers.