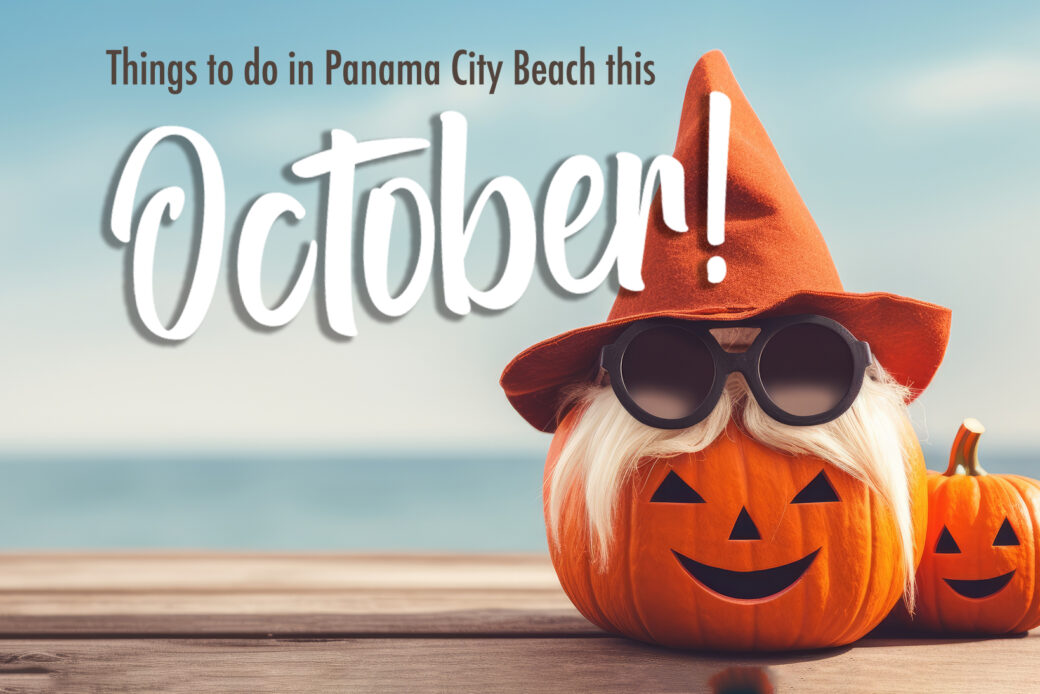 With summer coming to an end, you probably are not thinking heading to the beach. Well, think again.
The fall months spent at the beach are some of the best conditions all around. I mean rates, weather, water, you name it! If your schedule allows for a vacation to Panama City Beach this October, we highly recommend spending some R&R on the Emerald Coast.
We all want to enjoy our time on vacation, after all, that's the point, right? We are here to share some helpful visitor tips and information on things to do in the area this Fall Break.
2023 Fall Break Events in PCB
October 6th – 8th: Pirates of the High Seas & Renaissance Fest
This is an annual festival jam-packed with fun for all ages. With fireworks to circus performances this is is a Free event you don't want to miss! Make sure to follow along with the provided schedule so the family can enjoy all the family fun activities. (Most activities are happening in Pier Park)
October 13th – 15th: Panama City Beach Octoberfest
Another great annual event that is great for all ages. Although there is a fee to enter, kids under the age of 12 get in free. Between the live music, bounce houses and fun-themed activities like Stein Hoisting this is a great choice to take the family to experience an authentic Octoberfest. Not to mention the wide variety of breweries to sample! (Located at Aaron Bessant Park)
October 17th: Beach Care Services 6th Annual Dinner at the Beach
If your looking for a night out with a good cause, this waterfront dining event is a perfect choice! With a Cash raffle, Live Auction, and ending the night around a beach bonfire makes for a great date night! (Being held at Sharkys BeachFront Restaurant)
October 20th and 21st: ACO Cornhole Masters
If you think you can hang with the best, check out this corn hold tournament taking place at Laketown Wharf. There are opportunities for open and competitive play. Check out details if you planning to attend the ACO Major 19.
October 20th- 22nd: Lobzilla Beach Party
Make sure to swing by Schooners for their Lobster Beach Party. There will be live entertainment, bonfires, and mouth-watering lobster specials all day long. Make sure to bring the family to enjoy the gulffront dining!
October 25th – 29th: Thunder Beach Motorcycle Rally
This is a fantastic week filled with music, vendors, and contests! Whether your Riding along or popping a chair up on the side of the road to watch, this week will surely have you entertained. Make sure to familiarize yourself with the area so you know which local vendors to swing by. ( Regular venues-Frank Brown Park, Crossroads, and H-D of PCB, Official Partner Venues of Sharky's, Hammerhead Fred's, and the brand new Bike Rack)
To find a full list of upcoming events happening in the wonderful beaches of Panama City Beach please visit panamacity.org for more information!
Kid Friendly Activities-Crafts, Food, and Quality Time
Although all Beach Events above are kid-friendly, these special happenings are tailored more towards our kiddos. Taking advantage of what the area has to offer will enlighten your trip with special bonding time.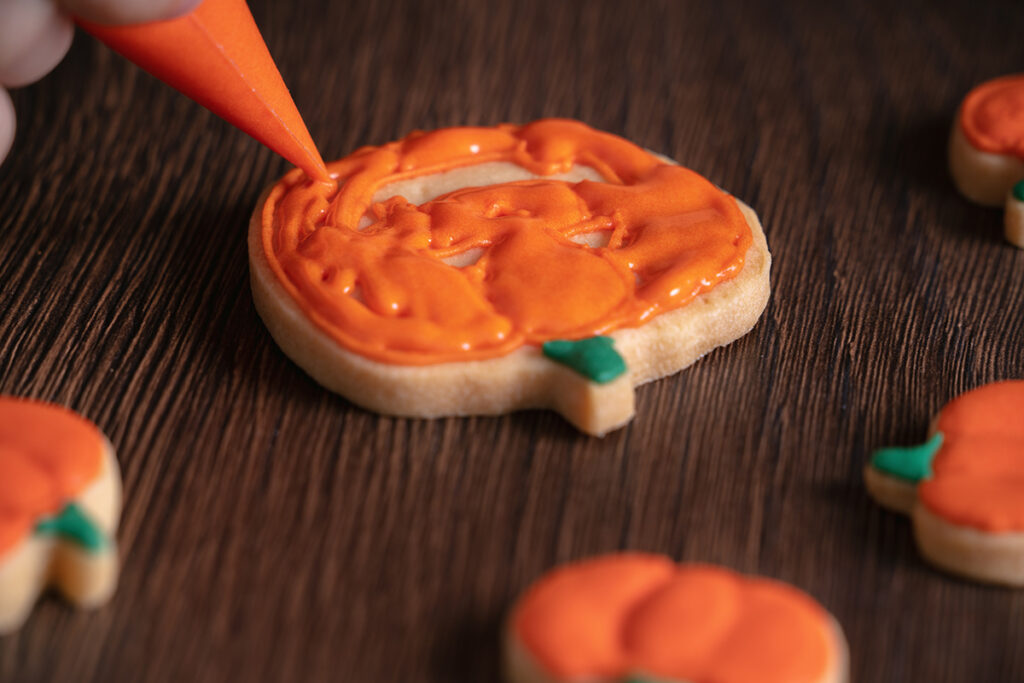 October 7th: October Kids Cookie Decorating Class @ the Drip Coffee This is a perfect class for kids ages 3-10! You will get to decorate with royal icing, practice piping, and enjoy your tasty treats at the end of this 1 1/2 hour class. Don't forget your camera and appetite. (Event happening 10am)
October 7th: Home Depot Kids Workshop Come out to our local Home Depot in Panama City Beach to build a Rescue Floatplane! Parents just make sure to Register your kiddo! (Event happening from 9am to 12pm)
October 12th: Mommy & Me Pumpkin Decorating Looking to get creative? This class has endless amounts supplies to let the creative juices flow. The ticket comes with an adult pumpkin, and kids-sized pumpkin, craft supplies, and light refreshments. Make sure to reserve your spot as availability is limited. (Event happening 5pm to 6:30pm)
Our local library has two events happening in October! Cowboy Storytime and Craft (Ages 3-6) is happening on October 14th at 11am! Another fun activity is happening on October 21st at 11am is Fun with STEM (ages 6-11) Science Technology Engineering Math. Come work on a fun project with us! Our library offers tons of weekly gathering for kids of all ages! Make sure to save some time to enjoy enhancing your Childs early literacy skills.
Family Photos in PCB
Another family activity offered nightly is family photos on the beach! Smiles Beach Photo has multiple locations across Panama City Beach, making scheduling and taking family beach photos very convenient to clients. If you're looking for an affordable Panama City Beach photographer, you are in the right place! Our photo session requires no sitting fee and offers budget-friendly packages starting at $199. If you are a last-minute planner this is an excellent activity, as Smiles Beach Photo offers same-day bookings. Reservations are required for sunset photos, please make sure to reserve your Panama City Beach photographer today. ]
Celebrating Halloween in Panama City Beach
October 31st: Boo at the Beach Trick or Treating at the beach has never been so organized! This is a great way to give the kids a trick or treating experience that will be worth while! Located in pier park the kids get a chance to gather their candy in a safe environment.
October 28th & 29th: Zoo Boo This is by far the most popular Halloween event on the beach! This event is a family friendly and allowing the kids to follow the treat trail around the zoo. Not only seeing animals but interacting with the vendors throughout the zoo. Be sure to grab a free pumpkin and swing by the 25 foot pumpkin smasher to experience all that Zoo Boo has to offer! Tickets are only available online.
We hope this outlines a roadmap to fun this fall vacation for your family! We love sharing helpful information about Panama City Beach so locals and visitors alike can support the town so we can continue to celebrate as a community.