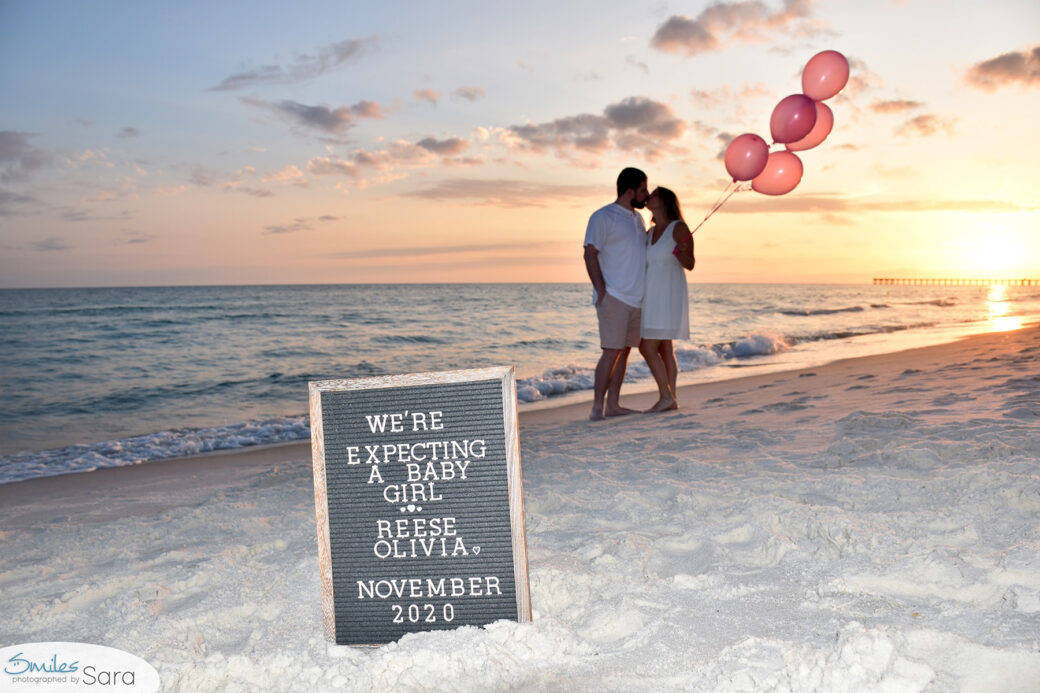 Pristine waters, gorgeous colors, stunning sunsets, amongst the white sand between your toes – for a family photographer in Panama City Beach, what more could you ask for family beach photos?
Many folks visit Panama City Beach for the ultimate getaway. So why not also celebrate the special moments from your life at the beach!
Our professional photographers have taken beach photos of thousands of families, which would be perfect to help you remember your precious occasions. It just so happens that Panama City Beach offers the most beautiful backdrop for a family photo.
Planning like a pro
When you start planning your dream getaway, it's advisable to save an evening for family portraits! Not only will you cherish the photographs, the photo sessions are conducted with efficiency so that you can do other activities that same evening. We understand your time is valuable on vacation.
Planning a perfect photoshoot can be overwhelming. Outfits, dates, times, locations, etc. But start with the most valuable question: What are you celebrating? Most clients get the best of both worlds when you choose our photographers in Panama City Beach, FL. You will always get the standard family beach pictures but also a mini session built into the photoshoot to capture you special event.
For example, you are a family of five, about to become a family of six. You will get a complete family photoshoot as well as maternity photos as well. It's an affordable way to get updated photos of the family while also getting some memorable shots of motherhood.
Pinterest is loaded with fun ideas to surely get the creative juice's following. Check out a few of these idea boards recommended by our professional photographers!
Pinterest Idea Boards:
You can also get ideas from our online family photo galleries:
Bring Your Own Props
Too many props can make your family photos look busy. Essentially, you should be the shining star in the photo. However, a subtitle prop here or there can really bring a photo to life.
By bring a simple balloon and a wooden number one to a photo session can transform a child sitting on the beach to a photograph celebrating the monumental birthday of turning one. And don't forget about the smash cake, our photographers make sure to save this shot for the end of the photo session!
Remember when planning to bring props make sure they are light weight and are suitable for outdoors. Here are some great ideas for props:
Bubbles
Balloons
Sonogram Photos
Baby Shoes
Graduation Cap and Gown
Small Signs
Christmas Hats
Small toys for children/ star fish
Thinking Outside the Sandbox
If there is a defining moment in your foreseeable future within a few months, and you will be visiting Panama City Beach between now and then, you are a perfect candidate for some of these ideas. Our family beach photographs have been used as holiday cards, wedding guest books, and even party favors over the years.
Contact Our Panama City Beach Family Photographers
Family beach photos are among our favorite assignments, and we want you to enjoy it as much as we do. Feel free to call and discuss any questions you have with our friendly Panama City Beach photographers. We're always happy to answer questions and give you our best advice.