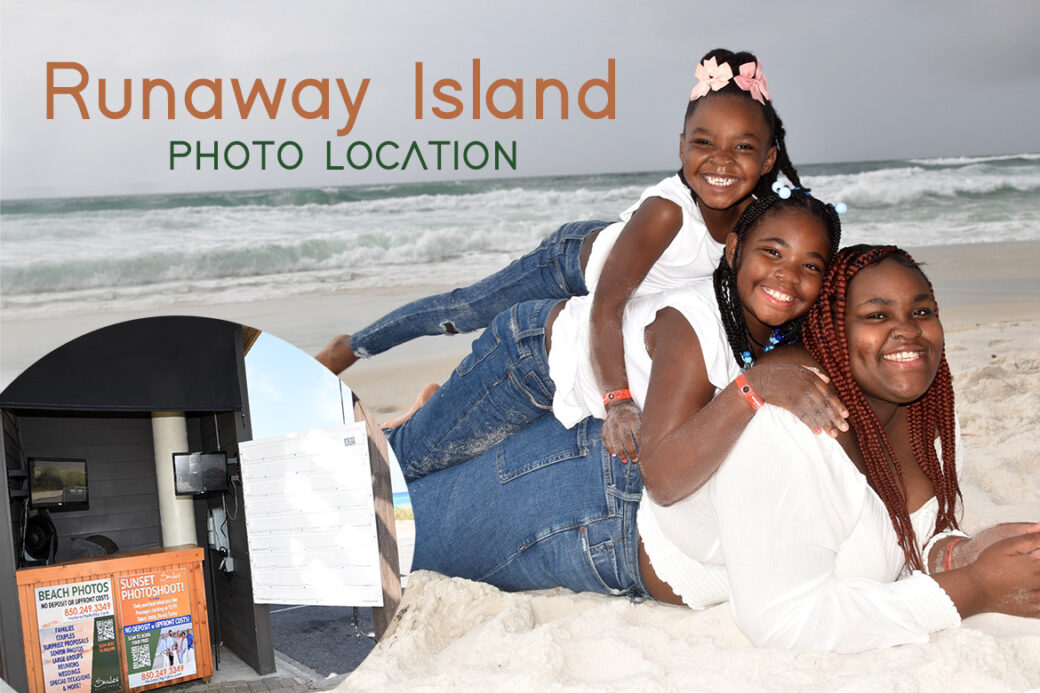 Conveniently located in Runaway Island, family photos have never been so easy. Book, Capture, Purchase, easy as 1,2,3.
What to expect with our
Panama City Beach Photographers

No Session Fee
Same-Day Availability (Reservations Required)
Unlimited Amount of People in Your Group
View and Purchase Same Day (On Location)

Sample Photos by our Photographers Panama City Beach
If you're interested in family portraits, the next step is to find a photographer in Panama City Beach that fits your needs. Below is a sample work from our photographers capturing various families. We have organized the photo galleries for quick access so you can determine if we are the right photographer for your family! Panama City Beach Photographers Gallery Sample Work
How Does it Work?
1. BOOK: Book your photo session online or by calling one our friendly customer service associates at 850-498-1753. We have a variety of locations in NW FL and our photographers are also on the beach daily for fun, impromptu photos.
2. SMILE: All pictures are "taken today, ready today" and require no sitting fee or deposit. Our photographers guarantee satisfaction.
3. VISIT: Visit our studio to view and order your pictures or view your photos online. We have a variety of products that can be ready in 24 hours.
4. ENJOY: Enjoy your beach memories for years to com
Runaway to Runaway
This is a perfect choice for large groups and for family dining. With its slightly upscale vibe, you won't break the bank by eating a decent meal. Their menu has a wide variety of seafood options, lunch specials, and a perfectly priced kids' meal.
Being that this is a beachfront location, you will be able to watch the sunset over the Gulf while enjoying the food, atmosphere, and live entertainment nightly. Check out the entertainment schedule.
Once you see how unique this restaurant truly is, you may even plan your next big event. With large rooms located on the top level, this could make for a perfect wedding venue. And how about that, Smiles Beach Photo offers wedding photography as well!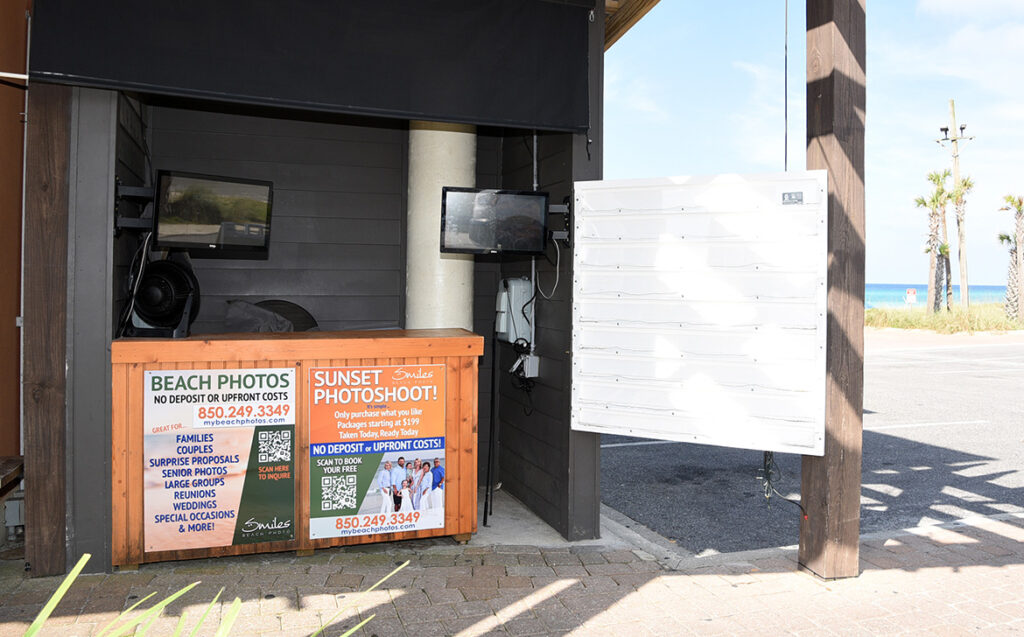 Our photographers are available daily for sunset appointments
Here is a map for quick reference on where Runaway Island is located.
Location Information:
Photo Viewing Hours: 5:30 pm to 9:00 pm Daily
Phone: 850-498-1753
Pro Traveler Tip: Book your sunset family portraits in advance to ensure you receive the lighting you prefer. Make sure to ask one of our specialist to assist with options.
Our experienced photographers are available at locations throughout NW Florida's beaches. Contact us for more information about scheduling your family beach portraits or visit our FAQs!