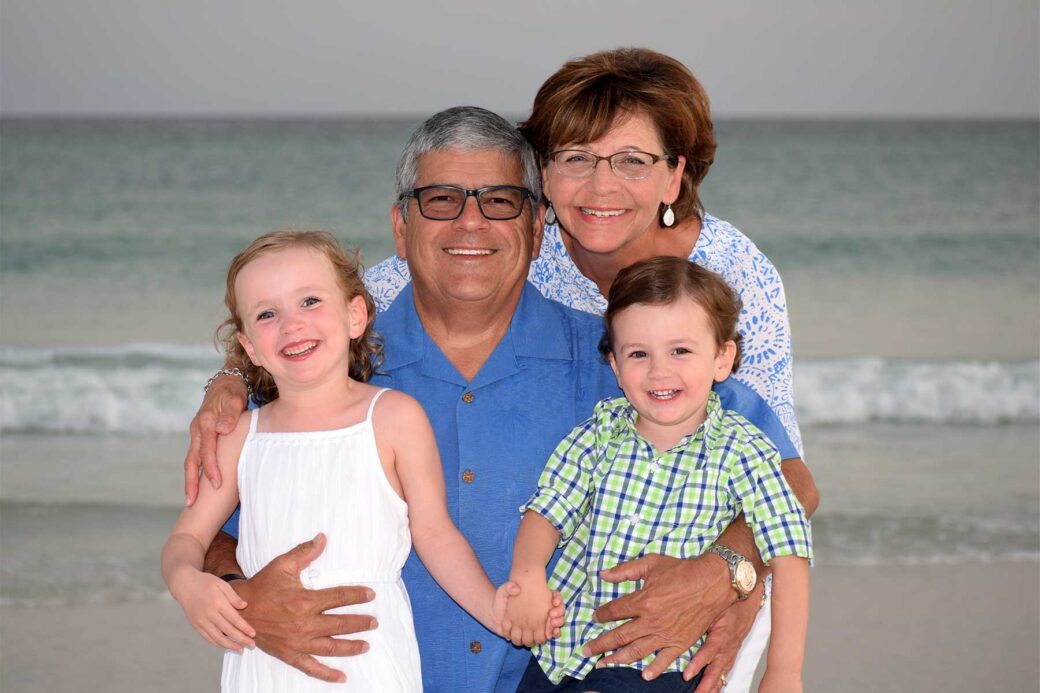 Whether shopping is your forte or your demise, if you're wanting to update your family beach portraits add booking a family photographer to the list. Lucky for you, our local professional photographers are here to share some of the best tips and advice for searching for a reputable family photographer while visiting Panama City Beach, Ft Walton Beach, Miramar Beach, and Destin.
Our beach photographers have seen it all, from the countless hours of experience with bookings to the actual outdoor photographing. Concerns of hitting all the marks can be quite high when attaining your ideal beach portrait. Finding a starting point can also be challenging–price, style, reviews, it's all important.
Here are a few things to consider when booking your family photographer in PCB.
Finding an Affordable Beach Photographer
Remember, everyone's budget is different. This can be said for clients as well as photographers. From a client's stand point, perhaps a family photo is not high ranking for the vacation budget, but you still would like a few nice family shots. For the photographer, you can say the make and model of their equipment, accommodating staff, or having the state of the art tech to make the entire process seamless can all factor in on pricing for their services.
When comparing pricing for photographers, here are a few helpful questions to ask during the shopping phase.
When do you pay? Is there a deposit?
What is included in your packages?
When do you receive products? Digital or print?
What's your refund policy?
Is there an extra fee for large groups?
If I pay prior to the photoshoot, what happens if we get rained out?
These questions can seem like no brainers, but if you cannot find the information on the photographer's website, ask where you can find their policies written. Here is a great example of an FAQ about payment on Smiles Beach Photo. You want to feel comfortable with your purchase. That leads us to our next highlight, Transparency and Customer Service.
Location is Key in Beach Photography
Since most future clients are here on vacation, understanding convenient services are essential in tourism. When considering a photographer in Panama City Beach, make sure to do your homework to where your images will be captured. Our recommendation would be to book your hotel or vacation home prior to booking family beach photos.
Once you understand where you will be staying on your visit, this may help you decide on how far would are willing to travel for your beach photoshoot. Some photographers offer traveling services where other companies have multiple beach front locations like Smiles Beach Photo. If you wondering the layout of the beach town here is a quick map for reference.
Transparency and Customer Service
Go with your gut on this one! Although most interactions will be over email or phone when your are booking, you can gage your personal satisfaction on just the first few interactions.
Breathtaking views on the Florida beaches can make almost anyone seem like a professional photographer as long as you have a camera in your hand. That's why it is vital to really carry out your due diligence when shopping online for a family photographer. Make sure the person you pay can actually deliver what you expect.
Chances are, if your potential family photographer in Panama City Beach is highly charismatic when they are speaking to you, with endless knowledge about the entire portrait process, you can get a notion of expertise compared to a lackluster energy with confusing answers. This is why we say use your gut and look for a transparent process. This way you can understand what to expect when hiring your photographer.
Here are a few indicators separating pros from cons.
We always recommend speaking to someone on the phone when booking a photographer. You can gage someone's response times to your questions more easily over the phone.
Ask tons of questions. This will help you get a better understanding of their experience as well as a good test of their patience.
Research before you start the booking process. Prefacing information can help you better identify falsified information.
Look at client testimonials and reviews.
Client Testimonials and Reviews
This one speaks for itself. A happy customer is a returning customer.
With a world of options paired with the power of sharing, we actually have it really easy when it comes to educating ourselves based on other folks' experiences. We do recommend reading through reviews to gain perspective on situations. Not every opinion is an accurate source of information on a company, especially photography since everyone's ascetics expectations are slightly different.
However, there is something to be said in the amount of client testimonials. This will help you better understand the level of operation as well as give you some comfort in knowing they have handled many diverse situations.
Galleries of Work – Portfolio
After you give some thought on what you're willing to invest for your pictures, this is the time to review the photographer's work to see if they can create what you're after.
Some photography companies categorize their work per photographer or by the type of session. But if it is a self-owned service, chances are you will be browsing through just one photographer's work. Other companies are structured a bit differently. They may have many photographers under their entity, with many different styles. Regardless which type you choose, it is always a good idea to reference the photographer's work to ensure the quality and aesthetics are to your liking.
A healthy portrait portfolio encompasses many different dynamics. Surprise beach proposals, large groups, and babies just to name a few. If your photographer has handled dozens of photoshoots like these, chances are your mind will be at ease knowing their experience level.
Take away thoughts from our pro beach photographers:
If you're in a pinch and it's last minute, there are companies that offer same day bookings in the Panama City Beach area. Convenience is key when you are on vacation. So if your booking experience is easy, you understand the process, they have great reviews, it's within a comfortable budget, and lastly you checked their work and website, chances are you are making the best choice for your family.
Remember–you are on vacation. The point is to enjoy your family's company. The photographer's job is to document the memory and to provide excellent service to you–their client.
---
Want to see more examples of a well rounded photo gallery?
Here are some samples of sunset family photos and large group sunset photos.
And if you are ready to plan your family photo shoot, contact us today!
---