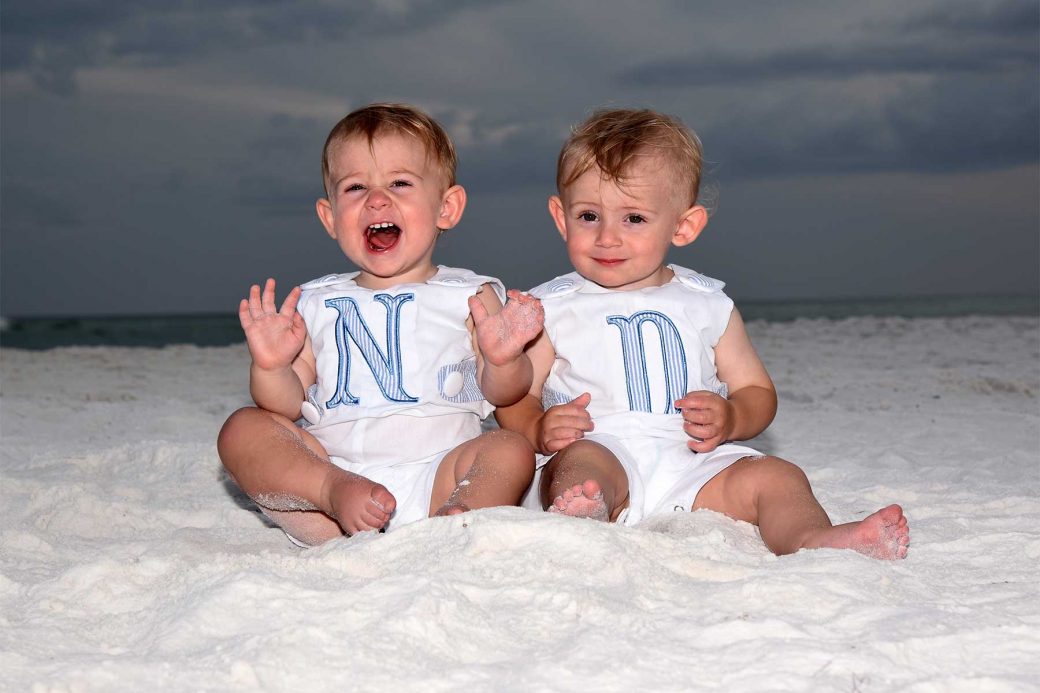 Planning a NW Florida beach vacation with the kids? Check out our tips from our Panama City Beach photographers.
Planning your family portraits should be exciting and fun! Let us help you prepare your family for an effortless photo session. These tips can be used for kids of all ages, but particularity babies! We're sharing some of our essential prep tips from our local pros in Panama City Beach, Destin, Fort Walton Beach, and Miramar Beach, to make it easier on the family and so that our photographers have the best chance to conduct an Awesome photo shoot for you!
Getting the proper rest can make for a happy baby! And a successful photo shoot!
We all know how important rest can be for anyone at any age. But when you have your baby on the beach all day and they happen to be "off" their schedule this can make for a grumpy little one. So sticking to your normal routine on vacation as much as possible is highly recommended. So on your photo appointment day, you may want to take it easy with the sun and do some inside activities during the afternoon, this can help baby to prepare for a good nap!
Make sure to schedule photos mid-stay!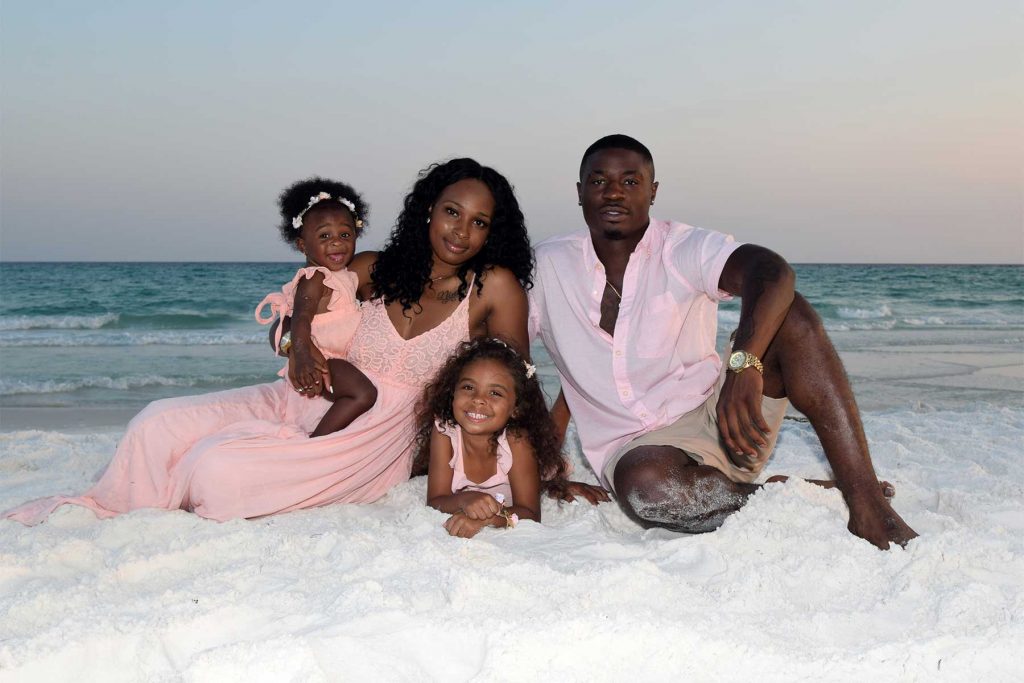 Northwest Florida, from Panama City Beach to Destin and Ft Walton Beach, is a popular destination for families so we understand you time is limited here. However planing your family photo shoot mid-stay is a life saver! We all know kids have their unpleasant days and no once can predict when this pops up! Sunburns, feeling unwell, or teething is just a part of life, but it doesn't have to dictate your family beach memories in a photograph. So we offer flexible scheduling to accommodate our customers. So giving yourself a little cushion time to reschedule is always recommended.
Bring a backup change of clothes!
Planning to wear the traditional white and khaki during your PCB portraits? You definitely should bring a backup change of clothes for the kids. Popular activities before getting your photos made is enjoying vacation family dinner, however ketchup does not look nice on white. Also babies tend to spit up whenever they feel like it, so bring this will help them remain comfortable while our photographer work the magic for that precious Smile!
Props can be a lifesaver during baby portraits!
Although the panhandle has pristine white sand, not all little ones take to sand. If it is the child's first trip to the beach, get them acclimated with the sounds of the gulf, smells of the beach and texture of the sand. This will help meeting the photographer just be one more new experience on the family vacation. Bring props to your family portrait session can be a lifesaver for the babies that dislike the sand. So simply bring a towel or a little beach chair can really lighten their mood!
Our experienced photographers are available throughout NW FLorida's beaches. Contact us for more information on hiring a photographer for your beach wedding!