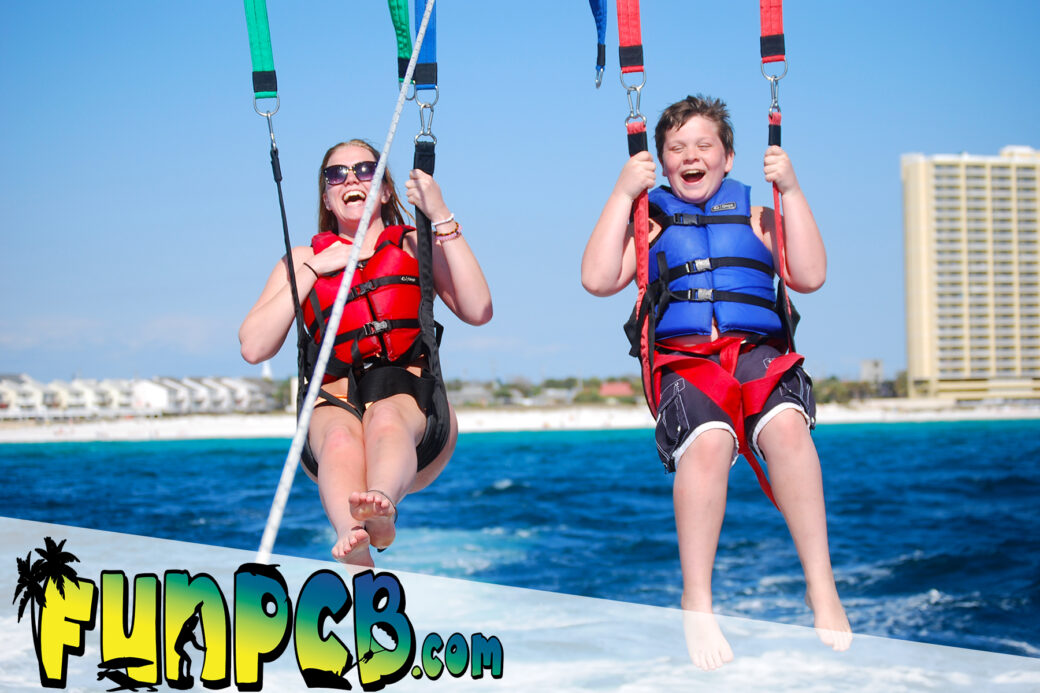 Here in Panama City Beach, FL, there is an abundance of outdoor activities that will fulfill our longing to connect with nature and escape realities. Experiencing the area on the water is a must! We highly recommend booking a few activities throughout the week and using the days in between your scheduled tours for some Rest and Relaxation. These action packed adventures will have you choosing Panama City Beach every time for the family vacation spot!
1. Parasailing in Panama City Beach
If your family loves adventure on the water, parasailing with FUNPCB will provide an exciting way to sight see Panama City Beach. You can admire the endless sandy white beaches, witness a sea turtle swimming in the crystal clear water, or just relax and feel the sea breeze on your face. Another activity to check off the list in a banana boat ride. When you book your parasailing ride you will be shuttled out to the boat on a banana boat! Whatever you take from this experience, it is one that you will remember. Take a look!
2. Jet Ski Dolphin Tours
Sea breeze in your hair as you open the throttle to experience all the Gulf of Mexico has to offer. Thrill seekers love this family friendly adventure as your professional tour guide shows you the most stunning spots leading to an experience with the bottlenose dolphin population. Jet Ski Dolphin Tours book up quick, make sure to reserve your tour!
3. Fishing in Panama City Beach: Deep Sea and Off-Shore
If this is the first time to the Emerald Waters this is an adventure to mark on the calendars. If you are returning for another round of catching some of the most diverse species of fish, welcome back. Who wants the hassle of packing gear, bait, and organizing! You are on vacation. The FunPCB Fishing Charters include everything you need for your fishing trip. All you need is some SPF and an empty cooler to haul your catch back home. They provide outstanding service and go above and beyond to make sure this is an angler's paradise.
4. St Andrew's State Park
Panama City Beach is more than just beautiful sandy white beaches. Experience St. Andrew's State Park on a leisure bike ride for a change of pace. There will be wildlife and nostalgic scenery all around. If you want to take a dip in the water to cool off, make sure to bring your suit.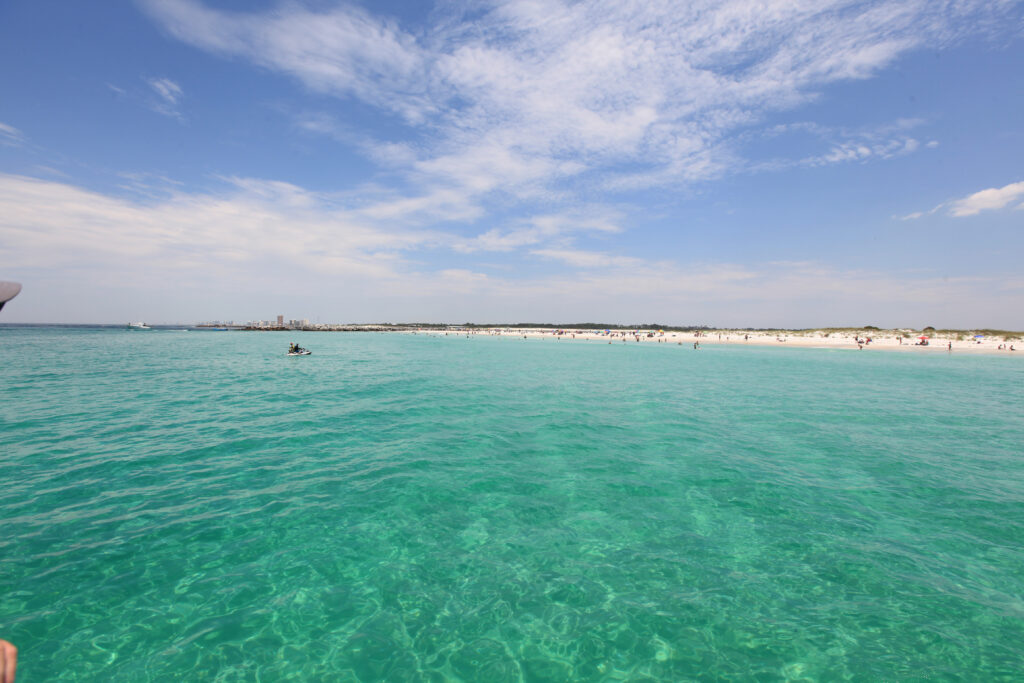 5. Pontoon Boat to Shell Island
After all this adventure you may need some relaxation. If a day of private pristine waters floats your boat, Shell Island has locals and tourist alike enjoying this favorite spot. You can go straight there by boat or just enjoy the beautiful views of the bay on your pontoon rental.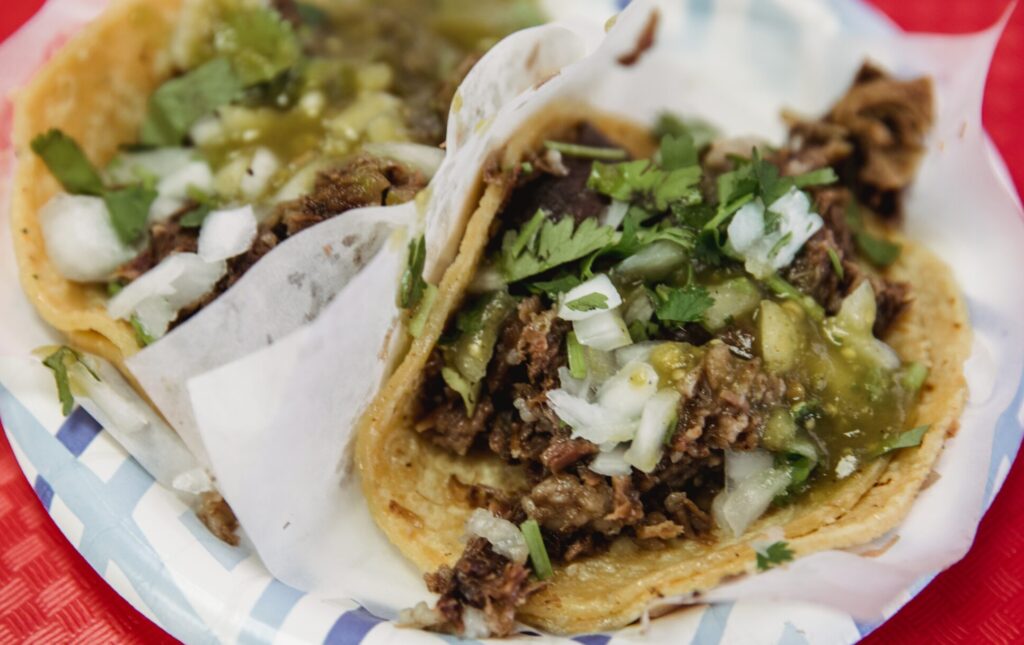 6. Food Trucks & Live Music
Working up an appetite after a long day in the sun is quite common. A new spot that locals love is Papa Joe's on the Bayside. This little hidden gem has food trucks on the weekends with live music. It's family friendly atmosphere has something to enjoy for all ages. *Tip they update their Facebook weekly to announce music and food truck vendors.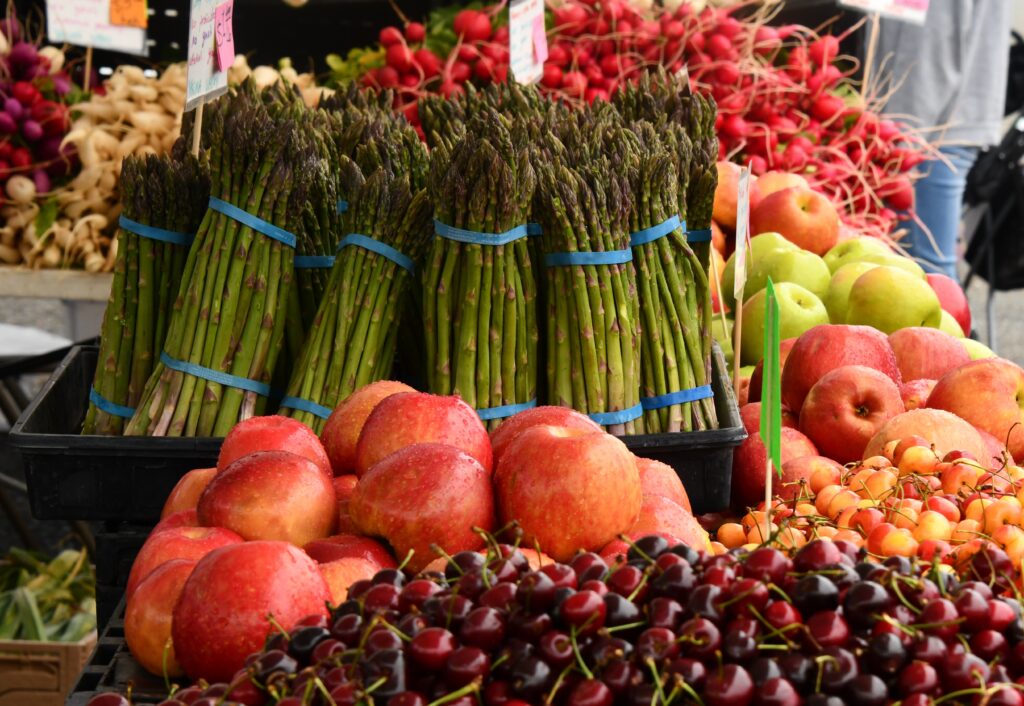 7. Farmers Market
If you want to experience the local food fresh, then don't miss out on The Market at St. Andrew's. Every Saturday from 8 am – 1 pm, this farmer's market offers fresh produce, seafood, hand crafted decor, and a friendly welcome. This will give you the opportunity to meet a few folks from the community.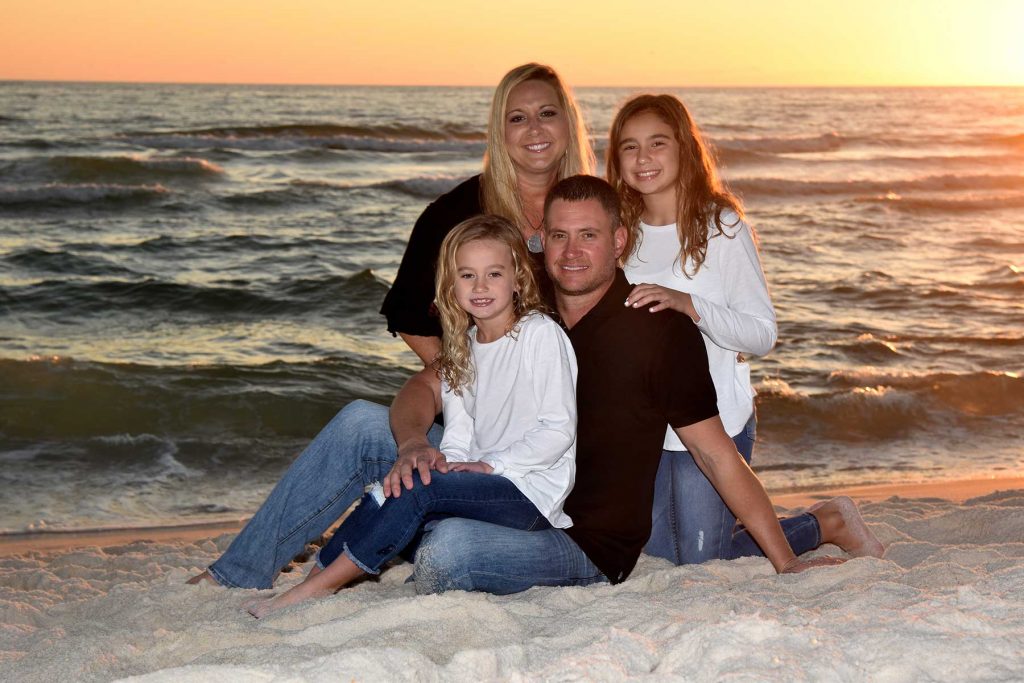 8. Family Beach Photos
Last, but certainly not least, after a long fun stay in the Panhandle, a classic way to wrap up the vacation is getting your family photos made! Smiles Beach Photo offers daily sunset appointments and has been the in area since 2006. It is safe to say, we will take care of you like you are family. Services are convenient with same day viewing and purchasing.
Make your Smiles beach photo appointment today!