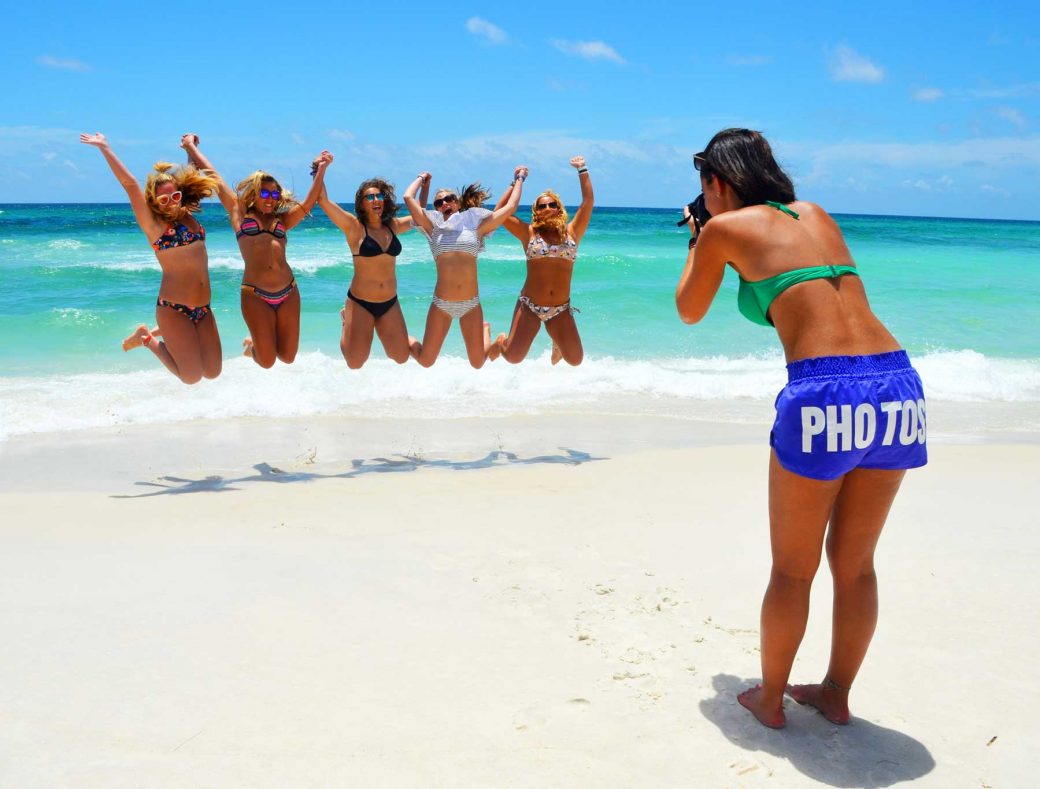 Why Panama City FL for Spring Break?
Well, Panama City Beach has earned its title of Spring Break Capital of the World. The little beach town set out to welcome the college crowd when lots of other coast towns were putting up not-welcome signs, and local businesses really put out the welcome mat. When MTV hit PCB for Spring Break starting in 2006, it really put us on the map, and we've held that spot dearly ever since.
Every March, we host the biggest and best beach party you'll ever attend, with co-hosts like Coca Cola, Red Bull, Maxim, Sony, Pepsi and Trojan all coming to town to set up huge promotions. That's why more than 2 million college kids from all over the world make PCB their destination of choice for Spring Break.
Enjoy the Beaches and Other Fun PCB Spring Break Activities
With 27 miles of beachfront, there's lots of beach to enjoy on PCB. The white sand beaches are among the most beautiful – and most active – in the world.
Check out some of our favorite beachfront activities while you're here.
We recommend the oysters at Sharky's and the margaritas at Harpoon Harry's.
You can also eat at Jimmy Buffet's Margaritaville.
Wander around Pier Park.
Visit St Andrews St Park.
Go to Club La Vela. (Currently closed — check their website for updates!)
Visit Shell Island.
Hike the trails at Conservation Park.
Have fun at Shipwreck Island Water Park.
Go snorkeling.
Go scuba diving.
Go deep sea fishing on a charter boat.
Fish from a pier.
Go parasailing.
Visit the Gulfarium Marine Adventure Park.
Rent a jet ski or waverunner.
Go paddleboarding.
Do yoga on the beach.
Rent a bike and ride a bike trail.
Hold an alligator.
Go golfing.
Play mini golf.
Ride a banana boat.
Try some new watersports.
Don't Post to Facebook Between Midnight and 6 A.M.
We totally stole this tip from our friends over at Spring Break Central because it's so true. Seriously. Chances are that anything you'll be tempted to post to Facebook (or Twitter, Instagram, TikTok, or – heaven forbid – LinkedIn) will come back to haunt you. Have a blast – and hide the evidence!
Just keep your eye out for the big, bright "Photo" shorts on our roaming beach photographers, or give us a call to set up an appointment to capture your Spring Break gang at their best!
Whether this is your first Spring Break or your last, you're guaranteed to have a great time, and we can help you commemorate all the memories with beach photos and photo souvenirs.