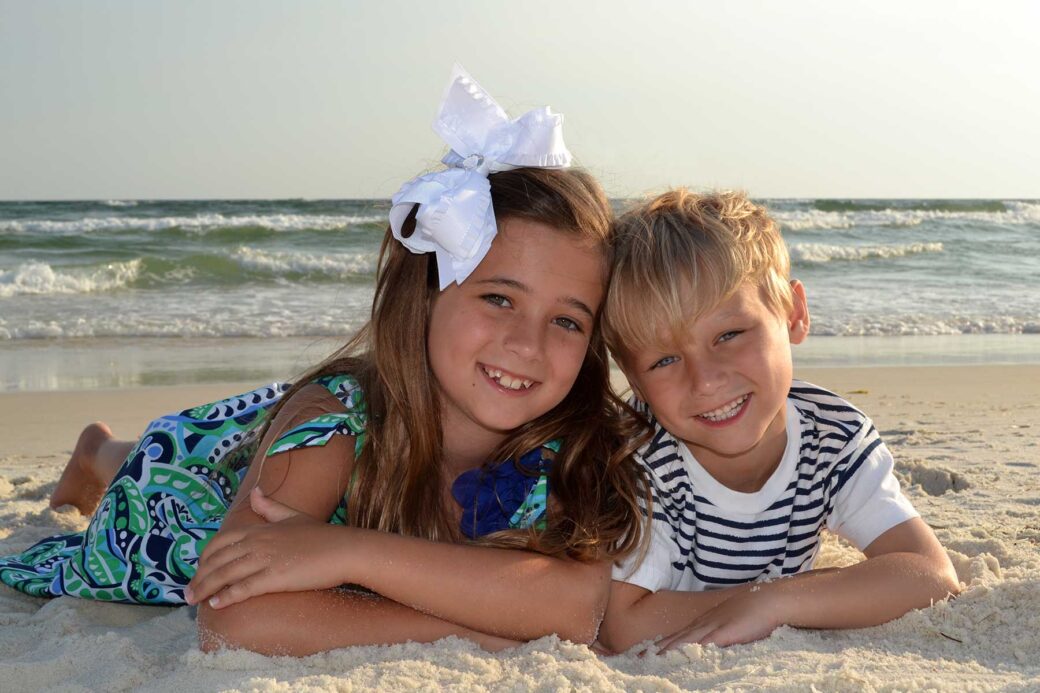 With the winter months behind us, it's time to plan our Spring Break to Panama City Beach!
The sun is warming up the Emerald Coast as we speak and the town is gearing up for some awesome events you won't want to miss this Spring. If you are looking to have one of your best trips to Panama City Beach, follow these locals' recommendations.
2023 Spring Events
Traveling to Panama City Beach, FL, just for an event is a really resourceful idea. Think about it. You get to attend your desired event while surrounded by paradise. And in most cases, the trip is only a car ride away, so our recommendation is to kick your feet up and stay a few extra nights.
Here are a few upcoming annual events that take place in Panama City Beach, FL
Emerald Coast Cruzin' (March 8th -11th ): This is a bi-annual car show taking place at Aaron Bessant Park. This family friendly event features thousands of hot rods and classic cars. Events include a swap meet, parade, cruiz-ins, block party and more. Live music will also be provided during the event. This is a great one for kids and adults alike!
UNwineD, (March 31th and April 1st) This is an award-winning event and one you definitely do not want to miss! Taking place at Aaron Bessant Park for the seventh year it features craft beer, spirits and wine from around the world, culinary creations by the region's leading chefs and a southern garden party presented by Southern Living. Guests can raise a glass at the Friday Night Kickoff Party, a time to mix and mingle with some of the South's most elite chefs, mixologists and tastemakers. The celebration continues Saturday with the Grand Afternoon Tasting followed by a live concert and picnic in the park. Great event for adults, and make sure to bring your appetite!
Seabreeze Jazz Festival, (April 19th-23rd) "Top 10 Jazz Festival in the USA" by JazzIZ Magazine and nominated as "Best Jazz Festival" at the Oasis Smooth Jazz Awards, the Seabreeze Jazz Festival is a great way to experience the beach and music alike. The 24th annual event will be held in Aaron Bessant Park, featuring internationally known acts as well as local performers.
To find a full list of upcoming events happening in the wonderful beaches of Panama City Beach please visit panamacity.org for more information!
Family Activities in PCB
If the kids are joining you this spring, make sure to plan a few fun activities with them during your stay. Here are a few ideas to keep the kids entertained.
Easter Celebration (Egg Hunt: April 7th-9th) Each year, Schooners hosts the "Little Locals Beach Easter Egg Hunt" on Saturday of Easter Weekend. Come join in on the fun during the end hunt and experience this year's giant Annual Easter Sandcastle! Egg hunt prizes include: candy, gift certificates and trophies!
Parks and Recreation Egg Hunt (Easter weekend) This egg hunt is so well organized and takes place in Fran Brown Park. With over 50,000 eggs each baseball field is assigned different age groups which allows kids of all ages to enjoy the experience.
Family Photos (Any evening, weather depending) Smiles Beach Photo offers family beach photos every evening. With multiple locations across Panama City Beach, your next family portrait is waiting for you. With Smiles Beach Photographers, you will not only produce some really amazing photos, but the whole family will have a great time making memories on the beach. (No sitting cost either; make sure to schedule your appointment)
Shell Island Trip with FUNPCB Shell Island in Panama City Bay is a hidden gem that exist in Florida outside of the theme parks. It's an undeveloped barrier island off the coats of Panama City Beach and makes for a great day trip. You can book a tour with FUNPCB to get to this island or rent one of their state-of-the-art pontoons to sail there.
Budget friendly ideas are walking around Pier Park, St.Andrews State Park or having a pizza picnic and watching the sunset!
Best places to grab a bite to eat
Although some events have food on-site, here are a few of our favorite spots to grab some grub!
Quick Casual: Guadalajara, Finns, Gulf Coast Burger, Diegos Burrito Factory, Long Boards,
Nice Sit Down: Salt Water, C-level, Firefly , Sharky's, Runaway Island, Harpoon Harry's
We hope these helpful tips and recommendations will make your vacation to Panama City Beach fun and memorable. We love our visitors and hope to guide them to truly experience what this beautiful beach has to offer.